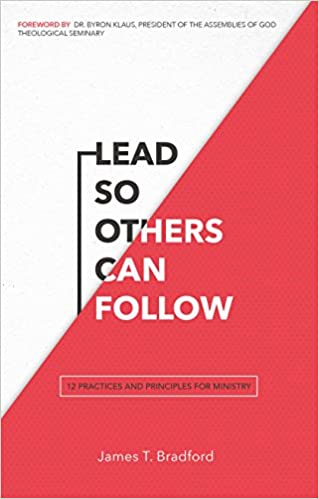 Lead So Others Can Follow: 12 Practices and Principles for Ministry
The spiritual climate in our world is changing. Some churches seem increasingly powerless against the rise of cultural secularism and moral relativism.
 
So how can you, as a leader, fight this oncoming tide and revitalize your church? Lead So Others Can Follow offers practical leadership advice in a simple yet compelling format. Author Jim Bradford offers a unique, hand-picked set of principles and practices gleaned in his thirty years of pastoral ministry such as: How to develop a sustainable philosophy of leadership. Practical tips on creating a Christ-honoring, people-centered ministry. Sections on spirituality, strategies, and stamina and how to apply principles in your life and ministry.
 
Let this book help you face the challenge to keep spirituality and biblical principles hardwired into your leadership.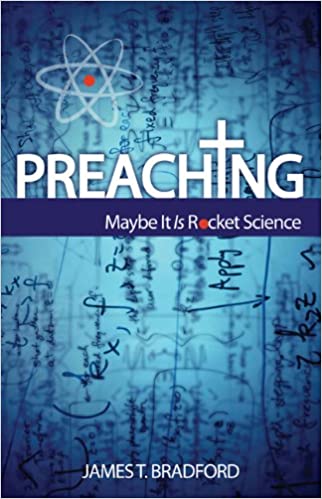 Preaching: Maybe It Is Rocket Science
It's not rocket science. As a pastor or leader, perhaps there are many areas of ministry to which you have heard this saying applied. However, is preaching Gods Word one of them? Could it be that unfolding the text, developing an outline, and presenting the Bible are much more complex than simple? James Bradford applies his considerable experience in the field of scientific research to answering the tough questions about preaching that many ministers have. Preaching: Maybe It Is Rocket Science is a book that will challenge you to strive for excellence in the study of Gods Word, while at the same time equipping you for a deeper level of ministry. Bradford covers topics that are relevant to the life of the leader, such as training, rebuking, time management, and aligning your life with your message. It is a book that shows that there is more to preaching than meets the eye, and that, just maybe, it is rocket science after all.